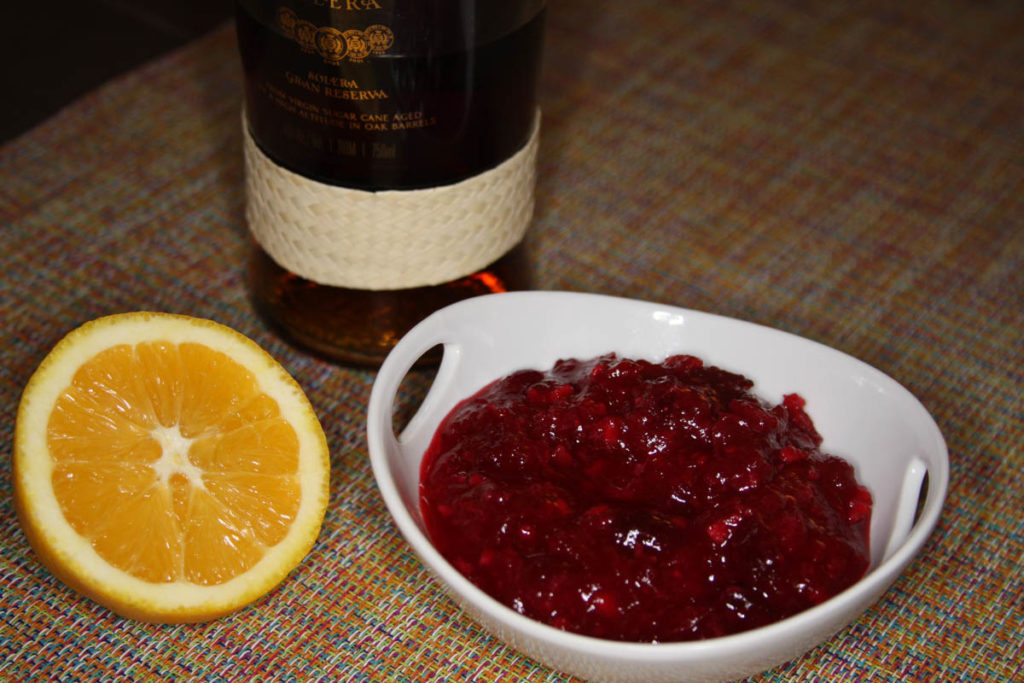 This classic with a twist is perfect for your Thanksgiving turkey as well as for chicken, pork or as used as a jam.
Ingredients:
(serves 8)    F W  V 
1 lb. of fresh organic cranberries
3 organic navel oranges
2/3 cup of organic sugar
1 ½ cup of orange juice
¼ cup of rum (optional – alcohol will evaporate during cooking)
Wash the cranberries and discard the soft ones. Wash the oranges and cut one into small chunks. Squeeze the remaining two oranges. Measure their juice and, if it doesn't measure 1 ½ cup, add some water. Transfer orange chunks and juice into a blender and blend until smooth. Transfer into a pan; add cranberries, sugar and rum. Cook for 12 -15 minutes, stirring occasionally with a spatula. Press the cranberries to the sides of the pan to crush them: they will release their pectin and the relish will thicken. Serve warm with meats or cold as jam. It keeps for a week in the fridge or you can freeze small amounts and use later.