Here it is again: winter. It sneaked on me yesterday and I realized it only today by looking at my calendar. Just the awareness that the colder season has officially come back made me crave for Riso e Zucca. It's neither a risotto nor a soup – more something in between – but delicious, heartwarming, and the perfect dish for a chilly day.
Tip 1: you will only need half Kabocha squash. Cut the other half into cubes and freeze them.
Tip 2: If you need some extra warmth, grate some fresh ginger on top of each dish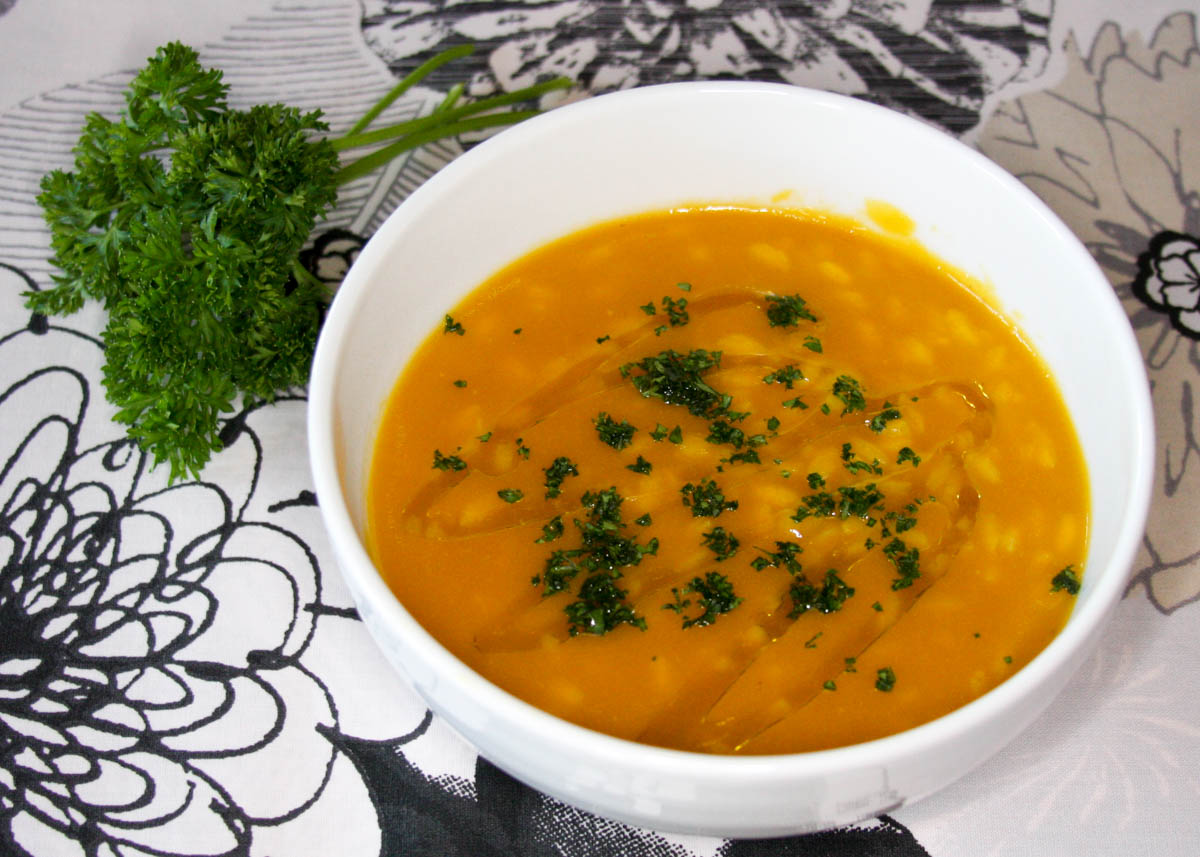 Ingredients:
(serves 4) F W B Gf  Df (if you omit the Parmesan)
½ Kabocha or 1 acorn squash
10 oz. of rice (Arborio or Carnaroli)
1 Tbsp. of butter
3 Tbsp. of olive oil
1 tsp. of organic beef base
½ yellow onion, chopped
3 tablespoons of grated Parmesan cheese
1 pot of boiling water
Cut the squash into quarters – be careful, it's quite hard – remove the seeds, and peel the green skin it with a potato peeler. Cut it into ½ inch cubes.
Peel the onion and chop it finely.
Grate the Parmesan cheese and set aside. Sauté the onion with the oil, on medium heat, until slightly golden. Raise the heat; add the squash cubes, the beef base and a couple of ladles of hot water.
Stir, lower the heat to medium, cover and cook for 15 minutes.
Blend until creamy with an immersion blender, bring back to a boil and add the rice, stirring often and adding hot water to prevent it from thickening.
It usually takes between 12 and 15 minutes for the rice to cook. Taste it after 10 minutes and, when if feels almost done, adjust for salt if needed, add half a ladle of water, turn off the heat and let it sit – covered – for a couple of minutes. Serve in bowls, sprinkling with the Parmesan cheese, the minced parsley and a few drops of olive oil.